The Start of Something New
Some of the links in this article may contain "affiliate links", a link with a special tracking code. This means if you click on an affiliate link and purchase the item, I will receive a small affiliate commission. The price of the item is the same whether it is an affiliate link or not. Regardless, I only recommend products or services I believe will add value to my readers.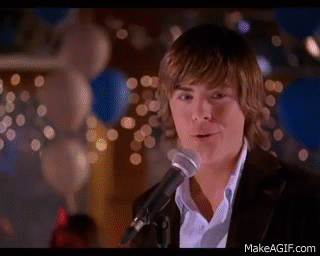 There's something about the beginning of September that I love. For me, it signals the start of something and I'm not sure if that's been ingrained in me since school or if it's something that just happens with the end of summer right around the corner. Either way, I'm excited by the start of September and that's why I think September is the perfect month for me to try something new. 
This month I have decided to blog a lot more than once a week, I'm going to try and write every Monday, Thursday and Saturday and create posts I've been meaning to for so long about a lot of my travels in the last year or two. Since graduating I've been bouncing around between different jobs, always saving up for the next adventure but never really putting my journalism degree to use. Now is that time, I've just finished an incredible summer in America, I've got the time and space to figure out what I want to do next and I'm working part-time to enable me to put my TEFL to good use. That's where discipline comes in, if I can create three new blog posts every week for September, it means I can finally catch up on some content from trips that I took, almost a year ago.
As for now, this post was just a little introduction into what I'll be doing as well as a million other little things behind the scenes to make your experience as a reader, incredible. I'm a little jet-lagged whilst writing this but I hope you're excited to see what happens next. 
For now, if you could like the facebook page, share on Twitter or Pinterest it would be much appreciated and I hope you enjoy the next months worth of posts, coming your way!